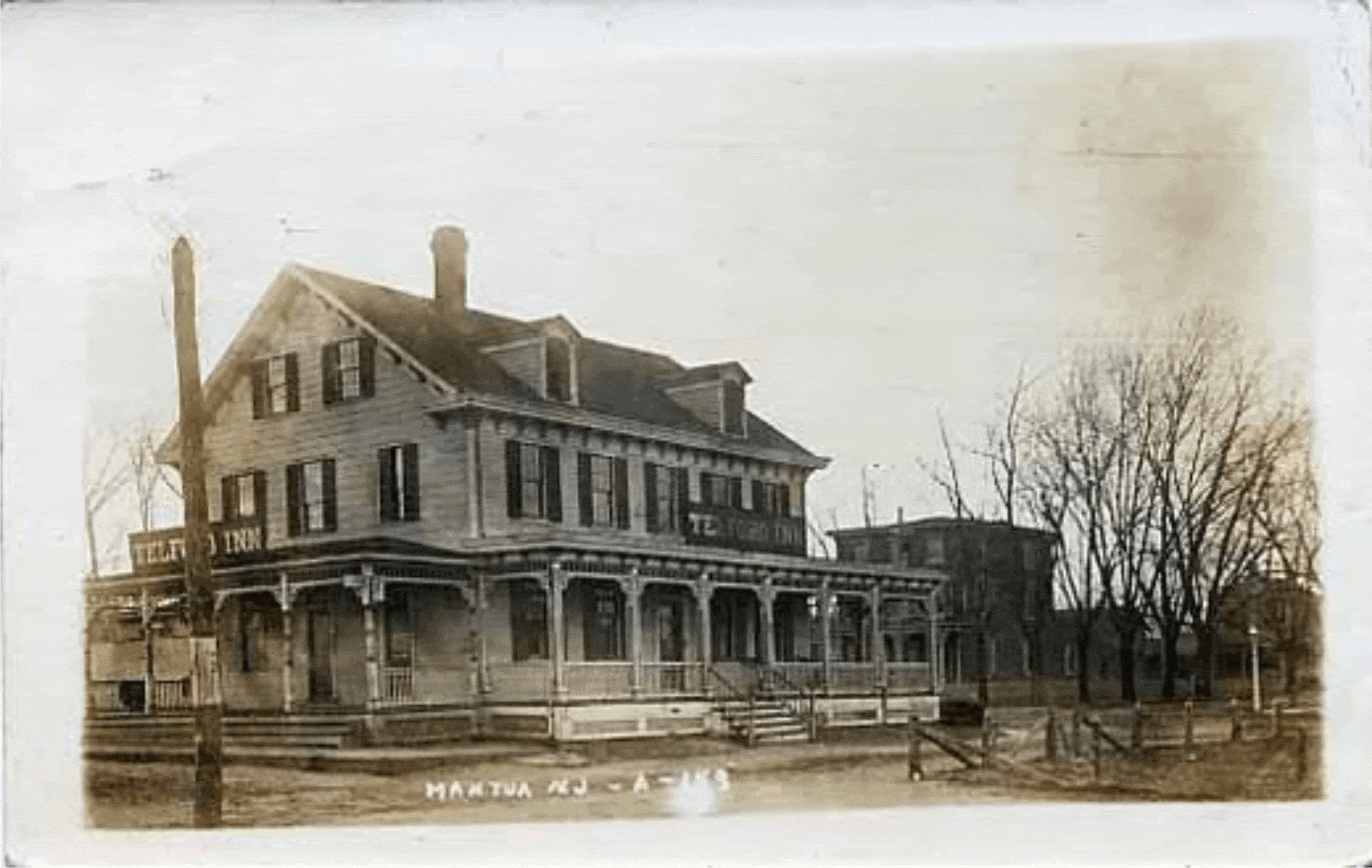 During the late 1700's, inns, taverns & hotels proliferated in Gloucester County. Mr & Mrs. Thomas Carpenter had this establishment built for their sons. The Telford has since, functioned primarily as an Inn. In 1809, John & William Tonkin purchased the Inn. The brothers named the establishment, "The Sandwich Tavern", which may have been used as a stagecoach stop. However, William Tonkin changed the name a few years later in favor of "Tonkin Tavern", which also functioned as a post office.
After being used as a home, the inn was purchased by Samuel Reeves in 1812. Reeves provided a new tavern license, along with a new name, "The Telford Inn". The Telford Inn has since changed hands only a few times in its 170 year run. In 1982, Wenonah residents, Jim & Linda Cook, purchased the Telford Inn and made it into an exceptionally traditional dining experience.
In the Summer of 2000, the Telford Inn finished major renovations. With a deep appreciation for history, Jim took on the daunting task of preserving the well known "homey" atmosphere, all the while incorporating an entirely new addition. With help from his wife, Linda, their three sons, Steven, Jeff & Brad and countless others who graciously offered their advice, Jim integrated the old & new with remarkable style.
The Inn began to relinquish small treasures from the past as renovations became more involved. Thousands of one inch tiles that were intricately laid, piece by piece, 200 years ago, were buried beneath the bar floors. Many pieces were salvaged in hopes to one day remake a section of floor. Also, as you stroll through the bar, you may notice one of the Telfords original timber beams, which we have chosen to leave exposed as a symbol of the rich history that will forever embody the Telford Inn.
The Cook family and the Telford Inn staff would like to thank you for joining us, as we celebrate our heritage & our future. It is our sincere hope that our customers will enjoy the old, as well as the new, for the next 200 years!